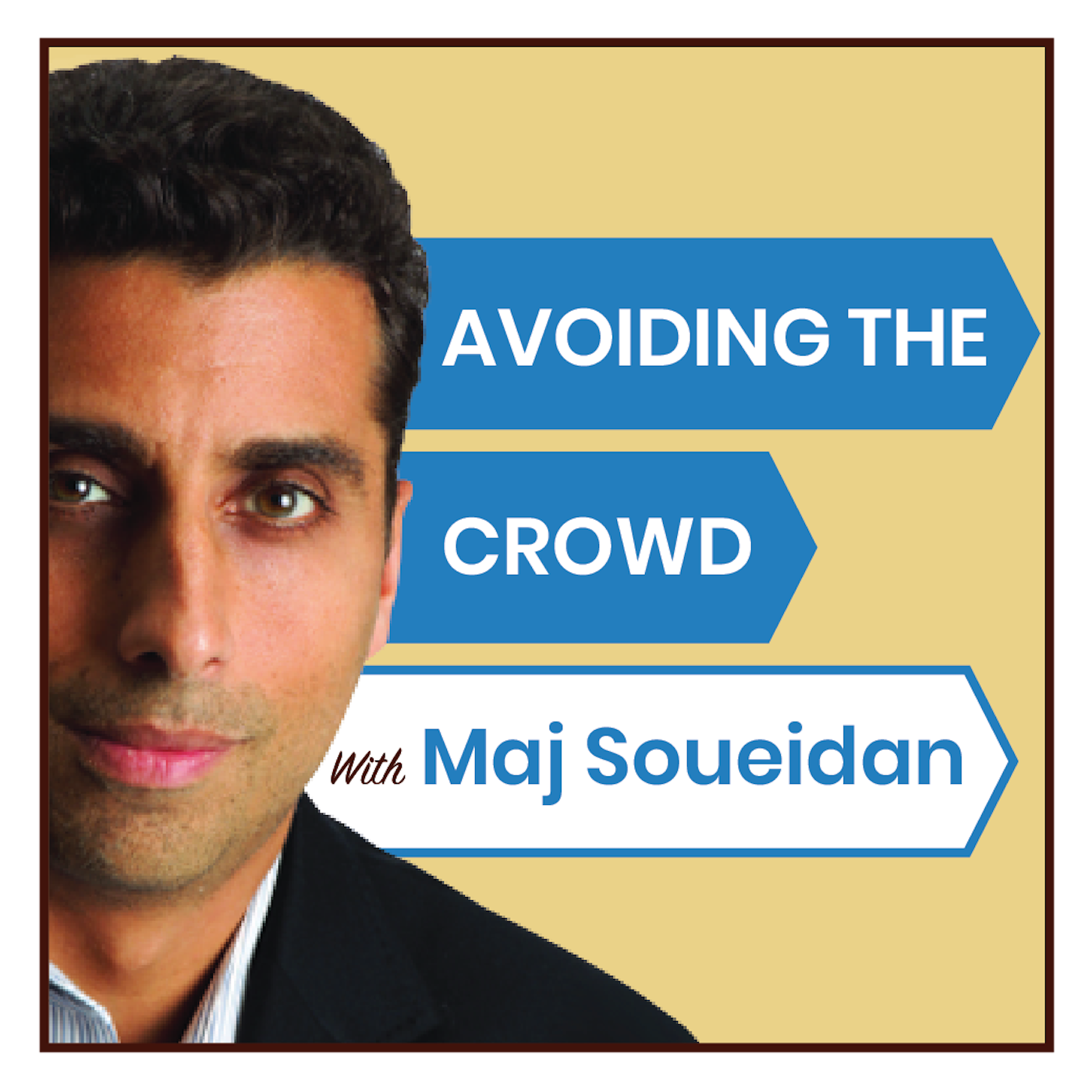 On this episode of Avoiding the Crowd with Maj Soueidan, our host welcomes returning guest Jan Svenda, Equity Research and Analyst at GeoInvesting.com, and known as @JanSvenda on Twitter, as well as Producer Bobby getting in on the action as well. We are at the end of 2021, so we wanted to dedicate an episode to recap this year, challenges faced, successes, what worked, what didn't, what to look for and touch on how Maj and Jan are approaching 2022. Thank you for your listenership and we're excited for the year ahead!
For more information about GeoInvesting.com, and their Premium MicroCap Research service, start your 7-day Free Trial here: https://geoinvesting.com/
Every week, Maj will be sharing his latest insights and ideas covering the most overlooked asset class, MicroCap Stocks. From latest observations to portfolio strategies to stock ideas, Maj leverages his 30 years of MicroCap investing experience to help you on your investing journey.
This podcast is brought to you by SNN Network. All shows can be found wherever you listen to podcasts, as well as on SNN Network's YouTube Channel, subscribe here: bit.ly/1Q5Yfym
You can Follow Maj Soueidan on Twitter @MajGeoinvesting: https://twitter.com/majgeoinvesting
You can Follow SNN Network on Twitter @BobbyKKraft: https://twitter.com/BobbyKKraft
You can Follow Jan Svenda on Twitter @JanSvenda: https://twitter.com/JanSvenda
This podcast is for informational purposes only and is not an offer or solicitation of an offer to buy or sell securities. SNN Network and Maj Soueidan are not licensed brokers, broker/dealers, market makers, investment bankers, investment advisers, analysts, or underwriters. We do not recommend any companies discussed. We may buy and sell securities in any company mentioned and may profit in the event those securities rise in value. We recommend you consult with a professional investment adviser, broker, or legal counsel before purchasing or selling any securities referenced in this podcast.